Bed Bugs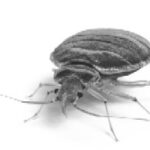 The number one revenue producing insect for pest control companies right now is the bed bug.  We've got you covered. Here are a few products to get you started.
CrossFire Concentrate brings two new actives to the fight against bed bug infestations. The result is fast knockdown and kill with direct spraying. Plus residual control. CrossFire targets all bed bug life stages (adult, nymphs and eggs) and is scientifically formulated to kill pyrethroid-resistant bed bug strains.
Bedlam kills bed bugs on contact, as well as eggs that have been directly sprayed. It provides residual control for up to 7 weeks depending on the surface treated.