Home Page › Contact Us › About Us
About Us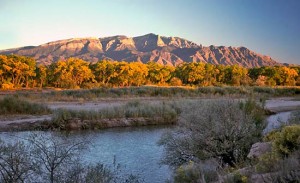 Pestcontrolsupplies.com is division of ABC Pest Management Services, Inc. in Albuquerque, NM. We are a full service pest control company servicing 'The Land of Enchantment'.
Need Help? Call us at 866-260-7453.  We are available Monday – Friday from 8:30 am – 2:30 pm MST.  Our address for order pick-ups is:
2527 Virgina St NE, Ste. F, Albuquerque, NM  87110.
The products you will find within our site are all the exact same products that are used by professional pest control companies from all over the United States. All of which are the safest and most effective on the market today. We only sell General Use Pesticides and other pest control products that are used daily by professional pest control operators everywhere. What you won't find here- Restricted Use Pesticides, or products that may be misused or have no benefit such as "Bug Bombs" or total release aerosols.We can help you solve your pest problems. In addition, we can do it at a fraction of the cost of what you may be charged by your local pest management company.
You most likely won't find these products in your local stores or home improvement centers because they are only sold to distributors whom in turn sell them to pest control companies or licensed individuals. There are reasons for this… First of all, manufacturers work hard to train and educate the pest control industry on proper use and application. In addition to that, a lot of pest control work can be very technical. In some cases, it makes sense to sell your products to those experienced in the field. And since none of our products are classified as restricted use products by the federal government (thus far), we have been able to sell them online to you.