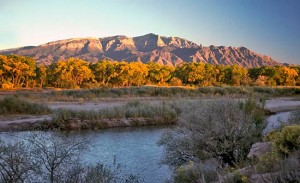 Pestcontrolsupplies.com is division of ABC Pest Management Services, Inc. in Albuquerque, NM. We are a full service pest control company servicing 'The Land of Enchantment'.
Need Help? Call us at 866-260-7453.  We are available Monday – Friday from 8:30 am – 12:00 pm MST.  Our address for order pick-ups is:
2625 Pennsylvania St NE, Ste. 625 Albuquerque, NM  87110.
The products you will find within our site are all the exact same products that are used by professional pest control companies from all over the United States. All of which are the safest and most effective on the market today. We only sell General Use Pesticides and other pest control products that are used daily by professional pest control operators everywhere. What you won't find here- Restricted Use Pesticides, or products that may be misused or have no benefit such as "Bug Bombs" or total release aerosols. We can help you solve your pest problems. In addition, we can do it at a fraction of the cost of what you may be charged by your local pest management company.
You most likely won't find these products in your local stores or home improvement centers because they are only sold to distributors whom in turn sell them to pest control companies or licensed individuals. There are reasons for this… First of all, manufacturers work hard to train and educate the pest control industry on proper use and application. In addition to that, a lot of pest control work can be very technical. In some cases, it makes sense to sell your products to those experienced in the field. And since none of our products are classified as restricted use products by the federal government (thus far), we have been able to sell them online to you.
"As a consumer, can I buy products from your site?"
Yes. If you are competent, can read and follow label directions, then you too can safely solve your own pest problems. It is important to remember, that individuals applying pesticides must do so in a responsible manner, not only consistent with federal laws, but also consistent with state laws and regulations, which differ from state to state. Additionally, the agency with primary responsibility for regulating pesticide use differs in each state. The following link will provide you with links to phone numbers, addresses, and web sites for the primary pesticide regulatory agency in each state and US territory.
It is important to consult with your state pesticide regulatory agency in the following circumstances:
To inquire if a pesticide is registered for use in your state
To find out more about the rules and regulations governing pesticide use in your state
If you have a pest issue that you are uncomfortable dealing with yourself, you may wish to hire a pest management professional. For additional assistance and tips on locating and hiring a pest control professional in your area, contact:
The National Pesticide Information Center (NPIC)
The National Pest Management Association (NPMA)
Is pestcontrolsupplies.com secure?
Our site uses Secure Socket Layer (SSL) technology to encrypt your personal information such as User Ids, Passwords, and account information over the internet. Any information provided to you is scrambled enroute and decoded once it reaches your browser. For more information on privacy and security, click here.
"Why Shop With Us?"
Responsive Order Fulfillment
Your order will be processed as soon as we receive it. UPS picks up at our location at approximately 3:00 pm MST. If we receive your order prior to 12:00pm, and if it is in stock, then it will be shipped that day.
Low Prices
We offer some of the lowest prices on pest control products and pest control supplies online. Having a strong distributor partnership has allowed us to keep inventories at acceptable levels to meet customer demand. Strong supply chain> Low carrying costs> Savings to you!
Selection
We offer hundreds of professional products that we have either extensively researched and/or have used in the field.
Customer Service
Ordering is simple! Order On-line using our Secure Shopping Cart, or call us toll free at 1-866-260-7453 or direct at 505-294-3440. Our business hours are Monday-Friday 8:00am – 12:00pm MST. You can also email us. We will answer your email's as quickly as possible.